Posted by golittleton glad shop on Feb 1st 2023
Pollyanna was a popular board game published by Parker Brothers between 1915 and 1967. During those years, several editions appeared with different artwork and game pieces. Each piece color in the game is associated with one of the characters in the novel. The game is widely recognized as a variant of Parcheesi. In the Glad Shop, we have on display a 1940's version of the gameboard and also the game pieces from the 1920's. You can tell the decade of the game by Pollyanna's hair styles!
The Texas Firefighter Edition
Recently, a couple was visiting Littleton for the first time and stopped into the Glad Shop. They were not aware of the Pollyanna story, and like so many of our visitors, we discovered a connection!
The gentleman visiting was a firefighter from San Antonio, Texas and his eyes lit up when he realized there was an original Pollyanna board game here. He explained that at his local fire houses, the fire fighters often play the Pollyanna game during those long on-call nights! He told us about the different boards the firefighters had built and that they have quite a Pollyanna game competition going! He traveled back to Texas with some Pollyanna souvenirs for his team and sent us pictures of the San Antonio Pollyanna board games they have designed and used over the years.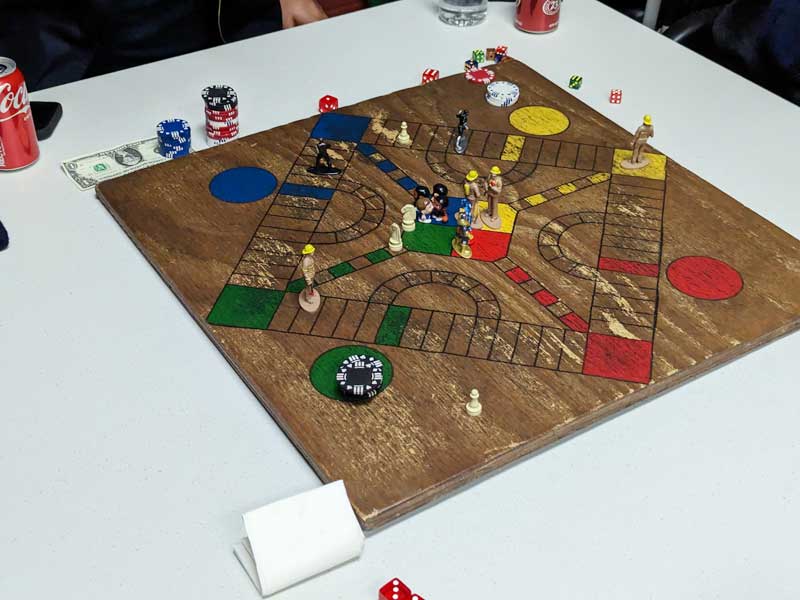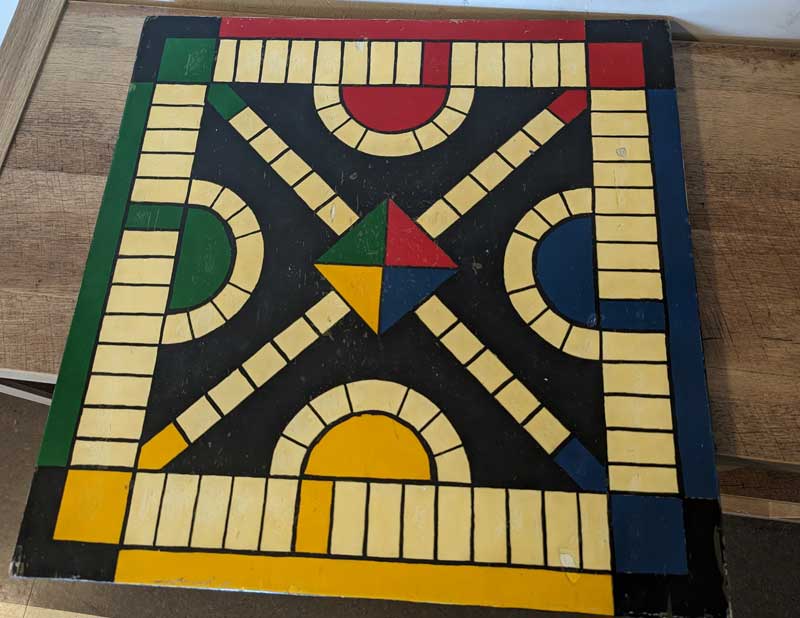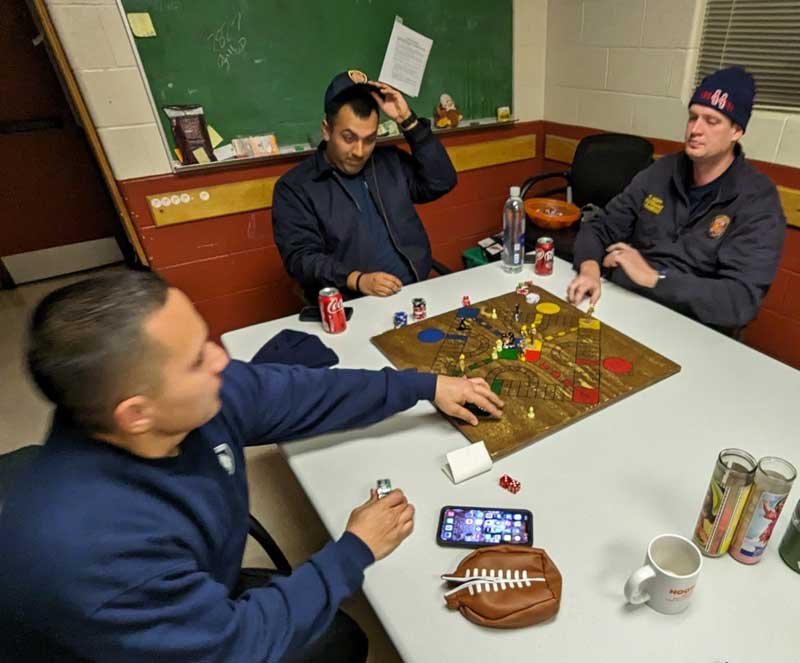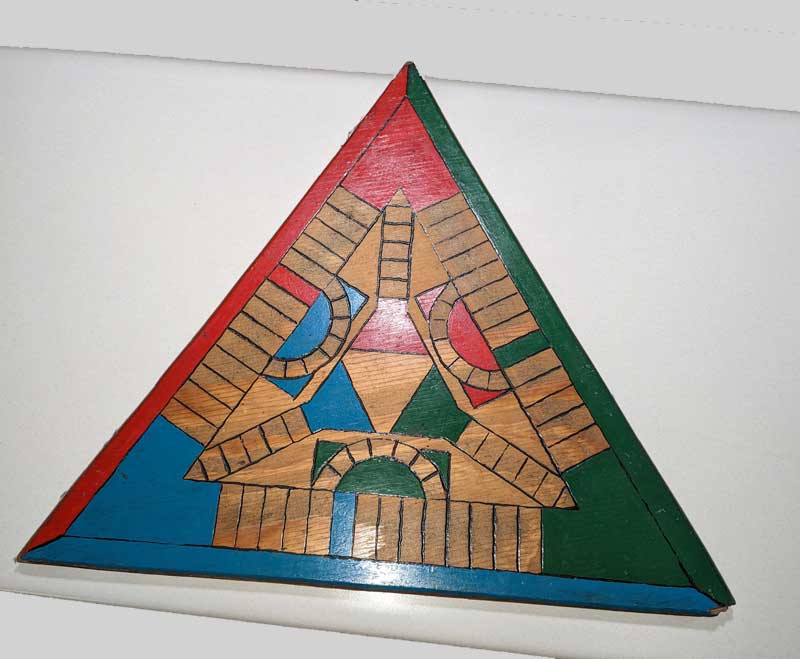 They even created a 3-person board for when there is only three people on duty! We heard that there is also a 5-person board at one of the firehouses as well!
A big thank you to all firefighters for what they do each day to keep us all safe – and we hope they all continue to play The Glad Game!