Posted by Veronica Francis on Feb 26th 2022
To celebrate Women's History Month, The Glad Shop is honoring Littleton native Eleanor Hodgman Porter, the author who created the glad and cheerful Pollyanna, the heroine of her most famous book. Our local Eleanor expert will appear at a special event at the GoLittleton Glad Shop adjacent to the Pollyanna Gateway on Main Street on Saturday, March 19, 2022 from 11 am to 1 pm.
Dressed in period costume, Deb Alberini will be in the shop's front window portraying Eleanor Porter and sharing stories of Eleanor's life and creative accomplishments. She will be joined by her husband Richard Alberini, the curator of the Littleton Historical Museum, who will relate stories of Littleton's historic Main Street. The couple will be having fun in the glad shop with a speaker and intercom on the street for passersby to stop and listen to the stories and ask questions during event. Stop by and say hi!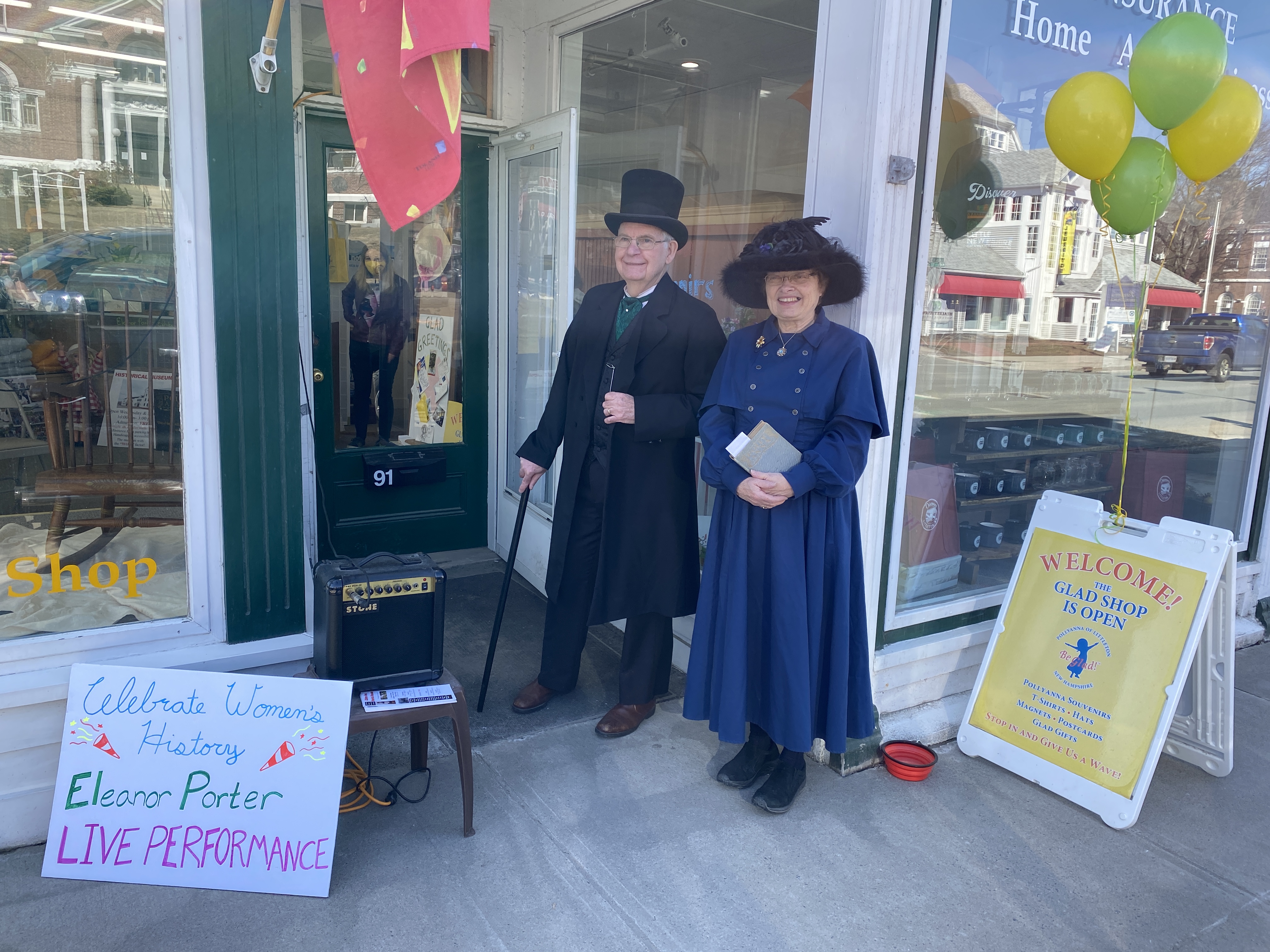 Celebrate Women's History Month with our Women History Tea...